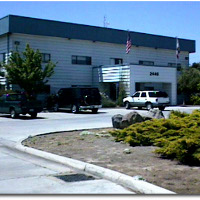 COMPANY OVERVIEW
Johnson's Boiler & Control Inc. is in it's 44th year of operation. We are a company of 12 employees with an annual revenues approaching 2 Million Dollars, 50% of which is new installations and 50% from service. Our Corporate office in Fresno, California occupies 12,000 Square feet with a yard of 3 fenced acres.

We own and operate a Twin Engine corporate aircraft which allows us to operate easily and effectively in 11 Western States and Northern Mexico.

We have had national contracts with Frito-Lay Inc. and O'Sullivan Plastics. Additionally, our International customer base has included: Sabritas N.A. Mexico, Heatmex N.A. Mexico, Pepsico Snacks Argentina, and Grupo Gamesa S.A., D.E., C.V. Mexico, Seagate Technologies, Baja Lite-Metals.

We are a full service company capable of Engineering the boiler room, furnishing and installing the equipment, and maintaining the equipment after the sale. We are licensed in the State of California as C-4 contractors and have certified welders, pipe fitters, electricians, electronic technicians and technicians to install, repair or troubleshoot boiler, burner or control systems.

We represent a fine line of name products in the boiler, burner and control industries as well as having access to numerous manufacturers and suppliers to custom design or produce in mass, systems that are well engineered, provide long service life, and operate economically for the life of the system.

Wayne Johnson is the President and Co-owner and has over 46 years of extensive experience in boilers, burners and their controls. From initial on-site review, with a detailed analysis, to providing proper design and installation has resulted in a verifiable proven track record.

Johnson's Boiler & Control also has on staff engineering, service, and office management personnel to handle the daily support needs of new installations and service.